Working with Design Wheelz is easy breezy. We want to make sure you're happy during the entire process and you know what to expect. Simple. Easy. Straightforward.
GRAPHIC AND WEB DESIGN THAT DRIVES YOU
Our mission is to deliver the highest quality, professional and stunning design work without all the razzle dazzle hassle of the sales process. Get all the benefits of an agency without the high priced hourly rates.
Our Story
Design Wheelz is the brain child of mother and daughter team, Brenda and Erica. At the time Erica's son, Liam, was born, Brenda had recently moved back to Florida and was looking for new opportunities. After Erica's maternity leave, she decided not to return to her agency job and wanted to be able to work from home with her little man by her side. This situation made the perfect recipe for Brenda and Erica to go into business together. They launched a company that allowed for just that. Design Wheelz operates on the simple premise that professional design doesn't have to be a complicated process filled with meetings, quotes, proposals and presentations. With easy online ordering, we've streamlined the process to provide professional design right at your fingertips. And to boost the performance package, with every purchase you'll be supporting a family-owned business paving the way for mother's to be able to have a career they love and stay home to raise their children. It's the best of both worlds. Leave your competitors in the dust with beautiful, striking design that sets your company apart.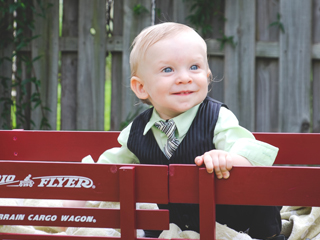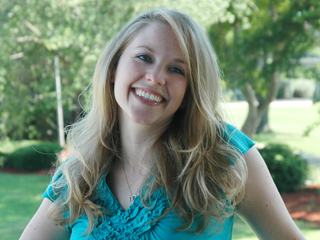 Erica Wheeler
Co-owner
Erica graduated magna cum laude from University of North Florida and received a Bachelor of Fine Arts in Graphic Design and a Bachelor of Communications in Advertising. She began her career as a humble intern at Client Focused Media and worked her way up to Vice President of Creative. After her son, Liam, was born, she decided to stay at home and work for herself. Being a professional in the agency world for 14 years fueled the experience and knowledge to launch Design Wheelz.
She believes that beautiful design can change the world. She is constantly trying to push clients to think outside the box on even the smallest design projects. Creativity not only encompasses the "Big Idea." It transcends into the smallest details, like type and color. She operates on the premise that any message can be disseminated with a good concept. Good design isn't just about making things look pretty. It's about effectively communicating an idea in a way that people can receive it. She also has a weird love for type. She loves the curve of a classic serif or the jagged edges of a fresh new headline font. Typography in design is like salt and pepper in cooking – essential to the finished piece.
When she's not at work, you will most likely find her at home with her hubbs and buggs, cooking, out of town traveling or running for charity.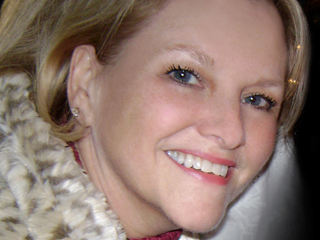 Brenda Lanier
Co-owner
With a diverse background including cosmetology, sales, real estate, retail, restaurant and dental administration, Brenda has 30+ years of valuable experience in the workforce. She has worked for others and ran her own businesses, bringing a wealth of knowledge to Design Wheelz. Her breathe of experience gives Brenda unique perspective, not only on the business administration side, but also with first-hand insight into these industries and their marketing advantages and challenges.
Brenda has a keen eye for savvy design and a creative mind to help inspire imaginative ideas. She helps drive innovation and enterprising vision. She has seen how good design can influence sales, enhance a brand in the minds of consumers and improve the overall value of the company. Believing that good design is an essential part of the business model, she stresses it's importance to the success of growth and sales within any businesses. And with a mind for business, she oversees the road trip, ensuring all snacks, car games and fun tunes are on board.
When she's not at work, you will most likely find her playing with her grandchildren, traveling to visit family all over the country, or shopping for cool finds, scoring awesome deals.