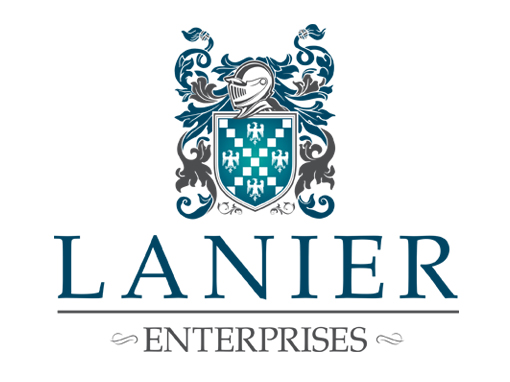 The Challenge
Lanier Enterprises, a locally owned small business specializing in irrigation, was in need of a logo update to refreshen their brand. The original logo had personified Lanier Enterprises since the company's inception in . Representative of the owner's family crest, the client wanted to maintain that aspect of the logo. It represented the family-owned aspect of the business, which was an important part of their brand.
The Solution
Instead of a complete redesign, Design Wheelz recreated the family crest and developed a new, refreshed logo with the crest as the feature element. By choosing colors significant to the client's industry and an updated, crisp font, the new logo design has a fresh and clean look, while exemplifying the quality, loyalty, and 
professionalism indicative of the company.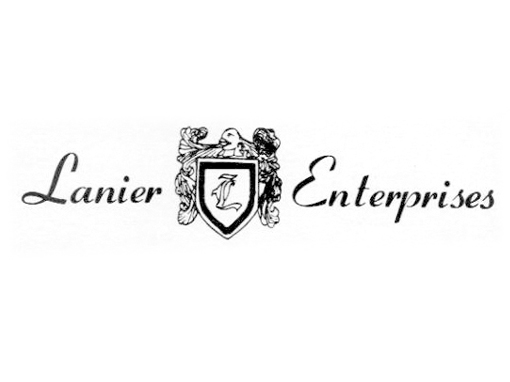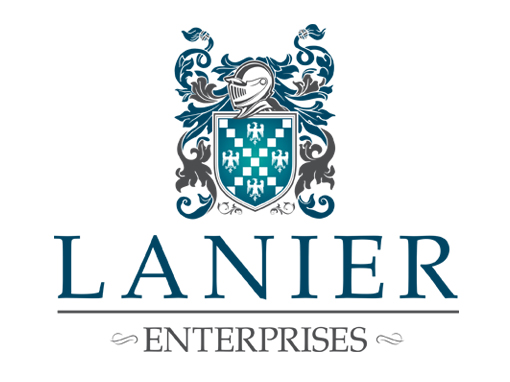 A New Functional Logo
A solid logo and the introduction of a new color palette opened the door for a brand new look and feel for the company's brand.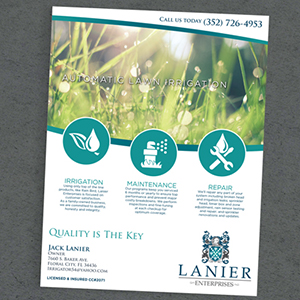 Visit
The Sales Floor
to shop for all our most popular design projects. Don't see what you're looking for? No problem. We can accomplish any design project and send you a custom quote with the same great flat rate pricing you expect from our catalog.
We only require 50% upfront when ordering our products. Please use promo code
1stpayment
in the shopping cart during checkout. You will be invoiced the remaining balance after project completion. Visit
The Nuts and Bolts
for more info.
GET STARTED ON YOUR LOGO TODAY
Purchase Online